Golf Cart Pod By Oracle 3D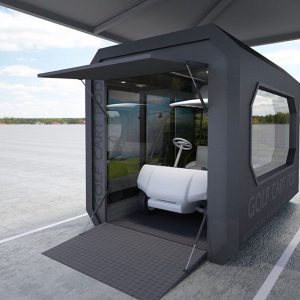 The GOLF CART Pod is the perfect solution to a common problem experienced by golf cart owners. They either don't have a garage or don't have space in their garages for their Golf Carts. The stylish pods are quick to assemble and flat pack down to only 500mm from the ground up. For the completely outdoor pod, there is a canopy option as well which keeps the pod cool and protected from the elements. All the pods are completely waterproof and will give your Golf cart the ultimate home. To get yours into production please contact Mark today.
To read the complete story click HERE.